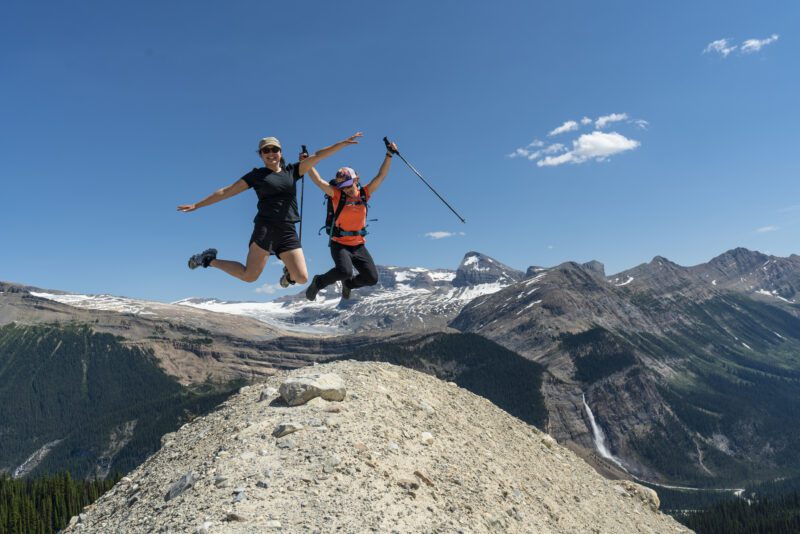 Strap on your hiking boots!  Visiting one of Canada's national parks is a thrilling adventure whether it is your first or your one hundredth visit.  The spectacular wilderness, awe-inspiring views, and jewel-toned lakes of the mountain national parks draw millions of visitors every year. 
Like any trip, advanced planning will set you up for success and help you tick off those bucket list items with ease.
So, let's talk about what you need to know when touring the Golden Triangle and visiting the mountain national parks.
A national park. What does that mean?
Along your journey through the Golden Triangle, you will pass through 3 separate and unique national parks. Yoho, Kootenay and Banff.  Long before park designation, these lands and waters were the traditional territories of Indigenous groups such as the Ktuxnaxa and Secwépemc Nations who stewarded these places. 
Starting as early as 1885, park lands were established to preserve and protect the unique and spectacular mountain wilderness so that the landscapes can be enjoyed long into the future. In Canada, national parks are protected under the Canada National Parks Act.  The primary goal of Parks Canada is to protect the
ecological integrity of the land and waters while allowing visitors to explore, learn, and connect with natural spaces in unique regions across Canada.  
What does this all mean? It means, these places are special, and there are certain rules you are expected to know and follow when visiting here that will help protect the incredible wildlife and the unique environment.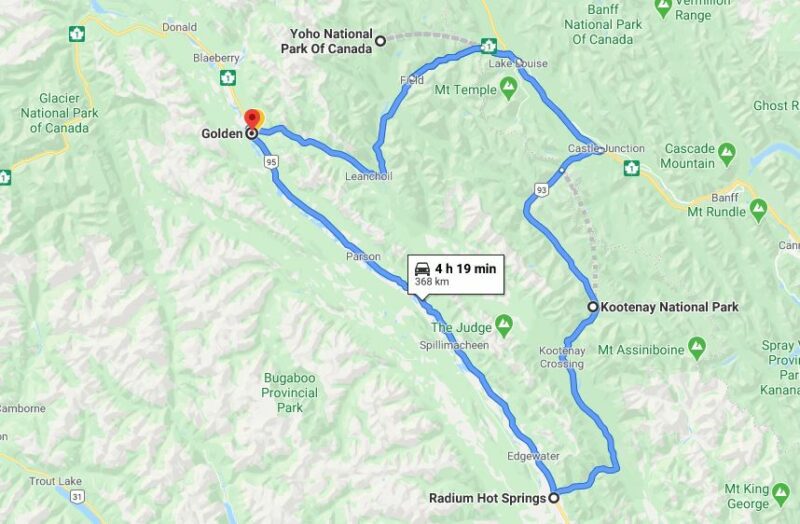 Know before you go.
When considering a visit to the other side of the Rockies, knowing where to go and how to behave will help you maximize your time here and prevent some common pitfalls.  Here are some some of our top tips:
Get your Pass
: To keep it simple, all visitors to a National Park in Canada must have either a National Park Day Pass, or an annual pass known as a "Discovery Pass". Admission fees help maintain these places and allow amenities (like interpretive signage and trails) to stay in good repair.  A
day pass
is good for the day you purchased it until 4 p.m. the next day. A
discovery pass
provides you with unlimited admission to all participating national parks, national marine conservation areas and national historic sites and it is valid for 12 months from the date of purchase! If you will be visiting Parks Canada places for more than 7 days this year, the discovery pass is worth the cost.  When touring the Golden Triangle, you can purchase your Parks pass at:
Tourism Radium Visitor Information Centre

Tourism Golden Visitor Information Centre

Any Parks Canada visitor Information Centre, park gate or electronic kiosk

Online

in advance
DYK: all brochures and visitor guides are available for download in advance of your trip. You can also find this information on the
Parks Canada App
.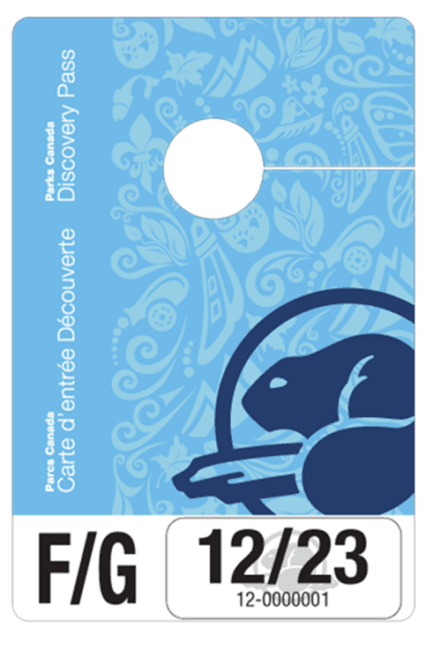 Reserve in advance.
 These special places are extremely popular in the summer months (May – October). Access to most trails and day-use areas are first-come first-serve and parking areas can fill quickly. To create some certainty in your trip we recommend booking campsites and guided experiences with as much notice as possible. The
Parks Canada Reservation Service
is your one-stop shop for front-country and backcountry campsites, glamping accommodations like oTENTiks, and day-use tickets for guided hikes and transit (where offered). Reservations open in January or February most years and are in high demand. Can't find what you're looking for? Check back often as cancellations can happen. Also, most locations do have some first-come first-served spots and there are additional accommodators in the Village of Radium, the Town of Golden, and the community of Field.
Closer to your trip, be sure to check the Parks Canada website or contact the Visitor Information Center to find out what locations are open, what conditions to expect, how to prepare, and what services are available before you travel. This will help you select activities that fit your level of skill and knowledge, what gear will be required for your trip, and what accessible options and accommodations are available throughout the park.
Visitor guidelines you might not know about.
We've already mentioned this place is special and we need your help to keep it this way. Yoho, Kootenay, and Banff national parks are home to hundreds of species, including grizzly bears, wolves, elk, and more (not to mention all the birds, fish, reptiles, and insects). These animals rely on the unique ecosystem for their survival so protecting it should be a top priority. Here are some things you may not think about when visiting a national park that are extremely important: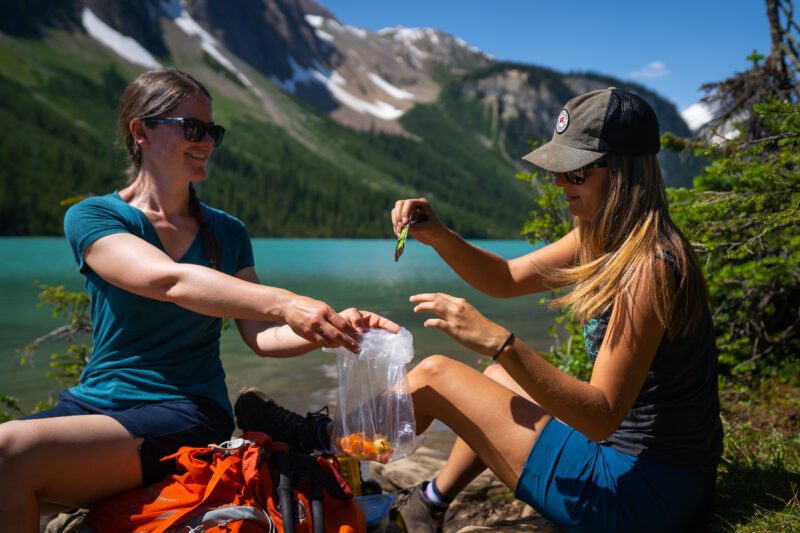 Dispose of Garbage – We know you know this one, but did you know "garbage" includes things like apple cores and banana peels? Even though many items will eventually compost, they are not native to this landscape and can cause harm to some of the creatures that live here. Orange peels take 6 months to decompose, and cigarette butts can take up to 10 years! With 450,000 km2 of protected land, there's no way we can pick up after everyone! 

Never Feed Wildlife – Wildlife can quickly find any food, scented items, or garbage that is left unattended. When they eat these unnatural foods, fauna learn to approach people for an easy meal. This can result in aggressive behavior that puts both people and wildlife at risk of being hurt or killed.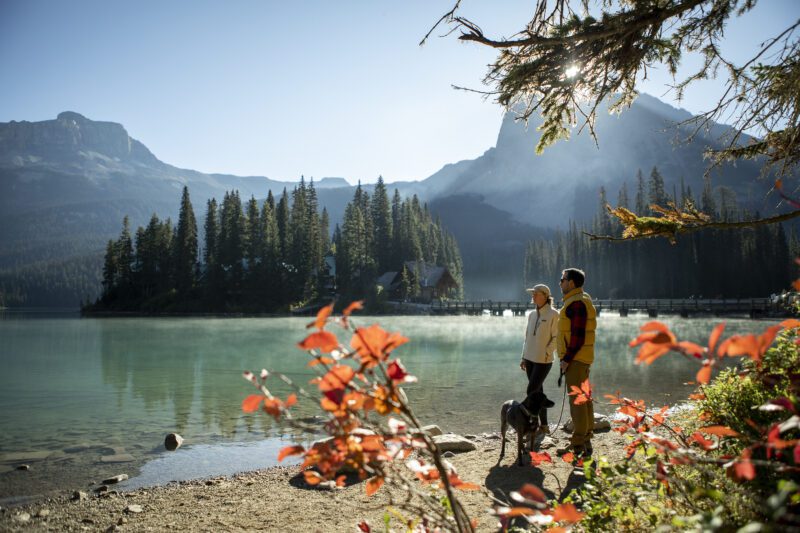 PC: Abby Cooper
3. Keep your pet on a leash at all times – It is against the law to have your pet off-leash in a national park and some trails aren't pet-friendly. While we are certain your pooch pal is well-behaved, some animals act unpredictably in new situations. Off-leash dogs can trigger aggressive behaviour from wildlife such as grizzly bears and elk, or harm smaller animals. Keep your pet AND wildlife safe by knowing where they are welcome and keeping them on leash and under control.
4. Give wildlife space – Seeing a wild animal in its natural habitat is one of the most special encounters you can have! Keep wildlife wild by making noise on trails, carrying bear spray, and giving lots of space when on the trail. When traveling in your car, be sure to obey the speed limit as animals can often run across the highway. If you see an animal pull completely off the road, take a quick photo and move on. Most importantly
stay in your vehicle
5. Leave no trace - Did you know? It is actually illegal to collect plants, mushrooms, berries, animals, animal parts (including antlers), fossils, driftwood, rocks, and other historical or natural objects. Leave with nothing but memories (and a bunch of great photos of course). This also applies to staying on the trail. Off-trail use can damage sensitive plants and erode soil.
6. Avoid restricted areas – occasionally trails can be closed for construction or to keep wildlife and visitors safe. Always come with a backup plan for your hike or picnic area. If an area you plan to visit is closed, please come back another day. 
7. No drone zone - It's true, nobody is allowed to fly a drone in a national park without a special exemption. But don't take it too personally — flying any aircraft in a national or provincial park is prohibited, and drones just happen to fall into that category. So please leave your helicopters gliders and jets at home as well.
We think this place is pretty special and we know you will agree. Thank you for helping to protect this special place and keep it wild for all to enjoy.