Tour the Triangle: Top Spots & Stops in Radium Hot Springs
Plan Your Trip to the Village of Radium!
Whether you have allocated a few days to explore the Village or an action-packed afternoon along your Golden Triangle road trip, there are some must-see spots in Radium Hot Springs! Make the most of your trip and be sure to include time for the must-see attractions.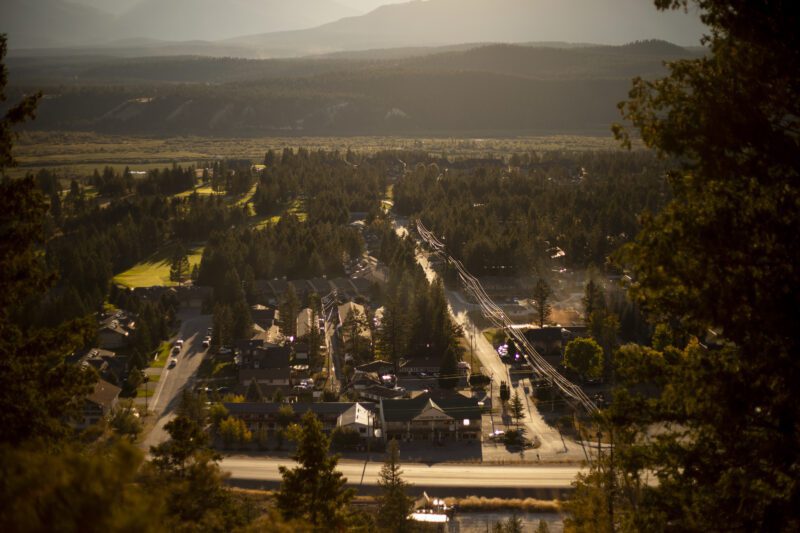 Take in Nature
Calling all bird lovers! Did you know? Radium Hot Springs is an ideal place to bird-watch. A great place to start is at the Old Coach Trail, overlooking the beautiful Purcell Mountains and the Columbia River Wetlands. The Wetlands are home to over 267 species of birds and many other types of mammals, insects, amphibians, and fish. Those visiting Radium will also love to see the iconic Bighorn Sheep roaming the Village, spotted most frequently in the autumn. 
Soak in the Hot Springs
Stop in for a soak at the namesake Radium Hot Springs pools! Bring your own towel and bathing suit, or rent some at the entrance. Plan for a few hours to soak in the relaxing thermally heated, odorless mineral waters of the Hot Springs pools. 
Radium Hot Springs pools operating information >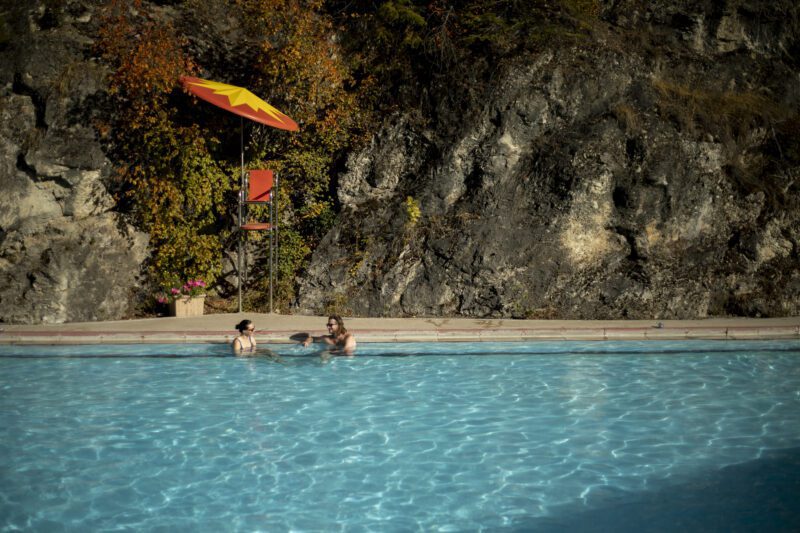 Hike the Trails
Whether you're looking for an all-day adventure or an after-dinner stroll, the trails in and around Radium Hot Springs have got you covered.
Explore Main Street
Peruse the local shops and activities of Main Street in Radium Hot Springs. Pick up a sweet treat at the candy shop or peruse local artisans.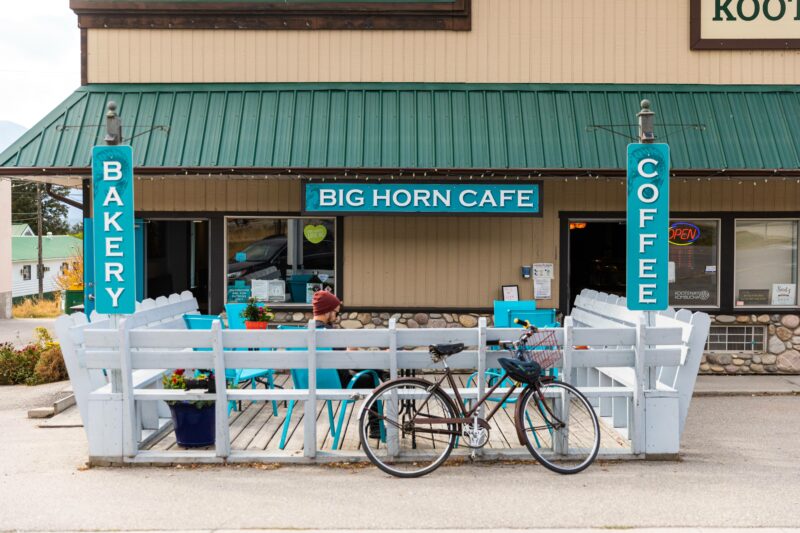 Stop at the Sinclair Canyon
Take in the Sinclair Canyon, the magnificent entrance to Radium Hot Springs from Kootenay National Park, for a great view and photo opportunities. Hikers can continue on the trails up to the top of the canyon, or down to the Sinclair Falls.
Visit the Visitor Centre
Your adventure starts at the Radium Visitor Centre! Stop by for intel on the best things to do and places to see, according to locals. Pick up any maps, activity suggestions, and information you may need at the Visitor Centre, open daily from 9 a.m. - 5 p.m. While you're there, make sure to visit the interpretive displays to learn more about wildlife and the Ktunaxa people. 
Visitor Centre Hours & Location >
Take in the Views
There are many scenic spots and pullouts to check out in Radium! From the roadside pullouts on Highway 93/95 (just south of Radium Hot Springs) overlooking the Columbia River Wetlands to the bright green Olive Lake in Kootenay National Park to the birds-eye view of town at the Valley View Lookout, you don't have to travel far to earn good views.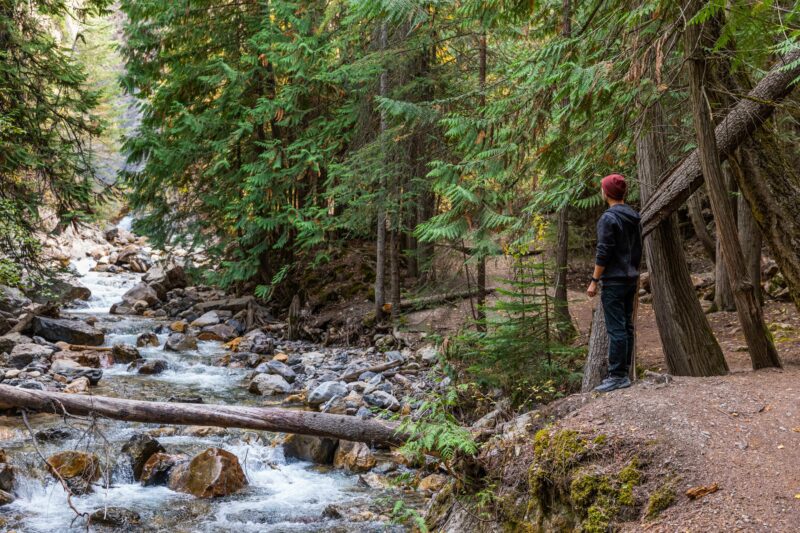 Grab a Bite
Stop in at one of the tasty local restaurants in Radium Hot Springs. Known for local and fresh food, you'll find a surprising variety of great choices in the charming town. 
View all of the restaurants in Radium Hot Springs and make your choice >
Find Your Adventure
Are you ready to raft down the beautifully scenic Kootenay River? Looking to test your skills in an escape room, fly high on a zipline course, or head out on an interpretive guided hike? There are so many activities and adventures in Radium Hot Springs! Find your fit and invite your crew along for an unforgettable experience. 
Explore Activities & Adventures in Radium Hot Springs >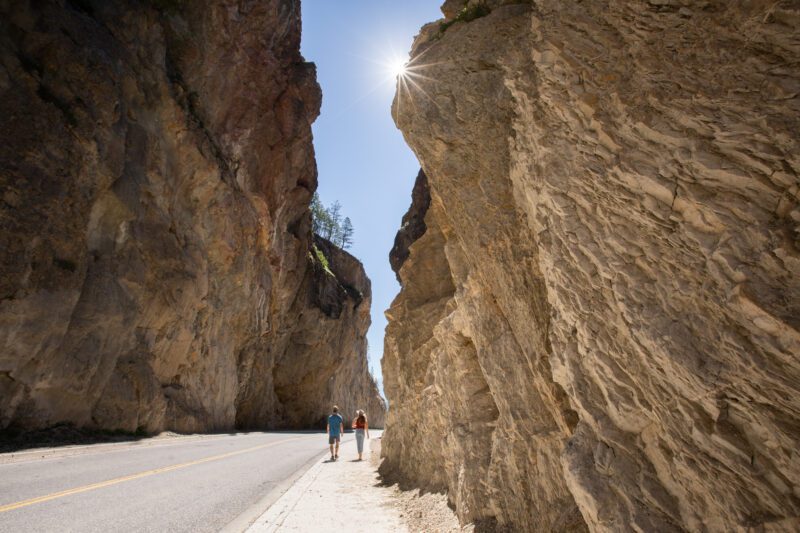 Settle in for a Stay
Find the best place to stay in Radium Hot Springs! With a diverse range of places to stay, check out options ranging from affordable to luxurious. Stay within walking distance to local restaurants and shops, or tuck away to a quiet cabin surrounded by nature. 
There's so much to see and do in Radium Hot Springs! Extend your trip for a few days by taking on the Golden Triangle Road Trip to explore the other side of the Rockies. Gain iconic views of the Rockies in two National Parks: Kootenay and Yoho. And spend time in the charming mountain towns of Radium Hot Springs and Golden.